Ingredients: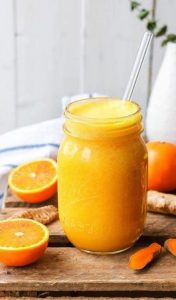 2 scoops Life Shake, Vanilla Flavor (soy or nonsoy version)
1 C. unsweetened milk (almond, coconut, nut, flax etc.)
2-3 tbsp frozen orange juice concentrate
1/2 C. plain organic yogurt
1 tsp. vanilla extract
Ice cubes
Blend until smooth and thick! Taste … you may want to add a squirt or two of lemon juice.